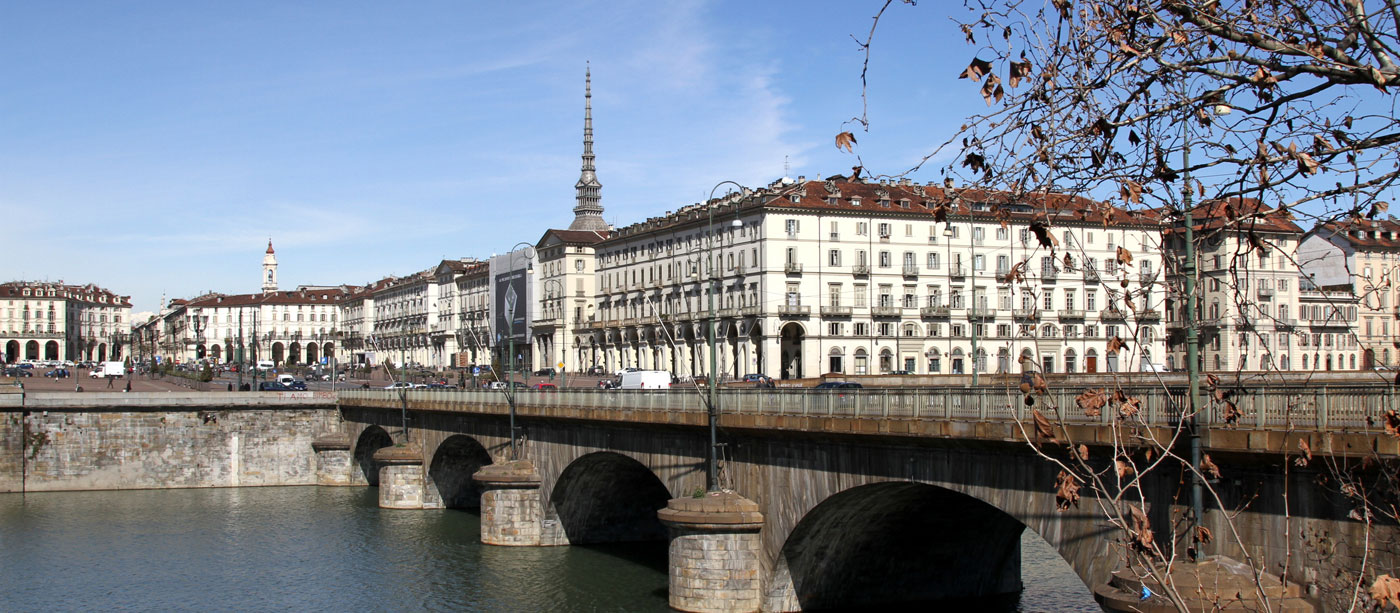 Capital of the Piedmont Region and former capital of Italy in 1861, Torino has been known worldwide as a manufacturing city, driving force of the automotive national industry, and it has now become pivotal in the field of culture, technology and trade.
Welcoming and multicultural, Torino is a fascinating city, drawing visitors with the splendours of the Savoy residences and with a wide range of attractions. From the renewed Egyptian Museum, one of most important in the world, to the Royal Library, located within the Royal Museums of Torino and hosting the famous Self-Portrait by Leonardo da Vinci, from the National Automobile Museum to the National Cinema Museum. These attractions record amazing visitor flows as do the classical and nineteenth century art collections, the attractive Museum of Oriental Art – devoted to Oriental arts and culture and hosted in the beautiful Palazzo Mazzonis – and the GAM – Civic Gallery of Modern and Contemporary Art.
A creative city, Torino has developed its remarkable know-how in a wide range of modern sectors, from research to technology, from education to aerospace and culture. These qualities were acknowledged in 2014 with the Unesco designation of Torino as Creative City for Design, the only Italian city awarded the title for the design category.
A versatile city, its music and theatre offerings range from opera – with the outstanding programmes of the Teatro Regio – to prose, ballet and jazz. Torino is marked by contrasts, from the regal and distinctive baroque designs made by Filippo Juvarra and Guarino Guarini – the architect who realized the Chapel of the Holy Shroud, recently reopened after extensive restoration works – to industrial suburbs, from the aristocratic essence of the Reggia di Venaria to the working-class background of the OGR, former train maintenance workshops now transformed into a cultural and innovation centre. In a dialogue between tradition and innovation, the skyline of the city embraces the iconic Mole Antonelliana and the eco-skyscraper designed by Renzo Piano for Intesa Sanpaolo.
A modern, efficient and beautiful city, it supports businesses and innovation and is a hub attracting young people thanks to its high-level academic and training offer.
Further information on Torino can be found on the Turismo Torino e Provincia website.